Hop into the New Year with the first-ever Pixel Rabbit at Fahrenheit88
KUALA LUMPUR: This new year, Fahrenheit88 presents shoppers with a "Blooming inTU" (TÙ, rabbit in Chinese) Chinese New Year (CNY) celebration until Feb 5.
In collaboration with Original Gang Pixel artist, Fahrenheit88 invites shoppers to partake in an interactive and immersive festive experience to celebrate the New Year in digital art.
Spot for The Red Rabbit, also known as TomatoBit, at the main entrance and main atrium.
Shoppers are invited to a TomatoBit x Fahrenheit88 Digital hunt to collect five badges that can be transferred into non-fungible tokens (NFT) by scanning QR codes located at five different locations in the mall to win a special-edition TomatoBit merchandise at the Concierge Counter (ground floor).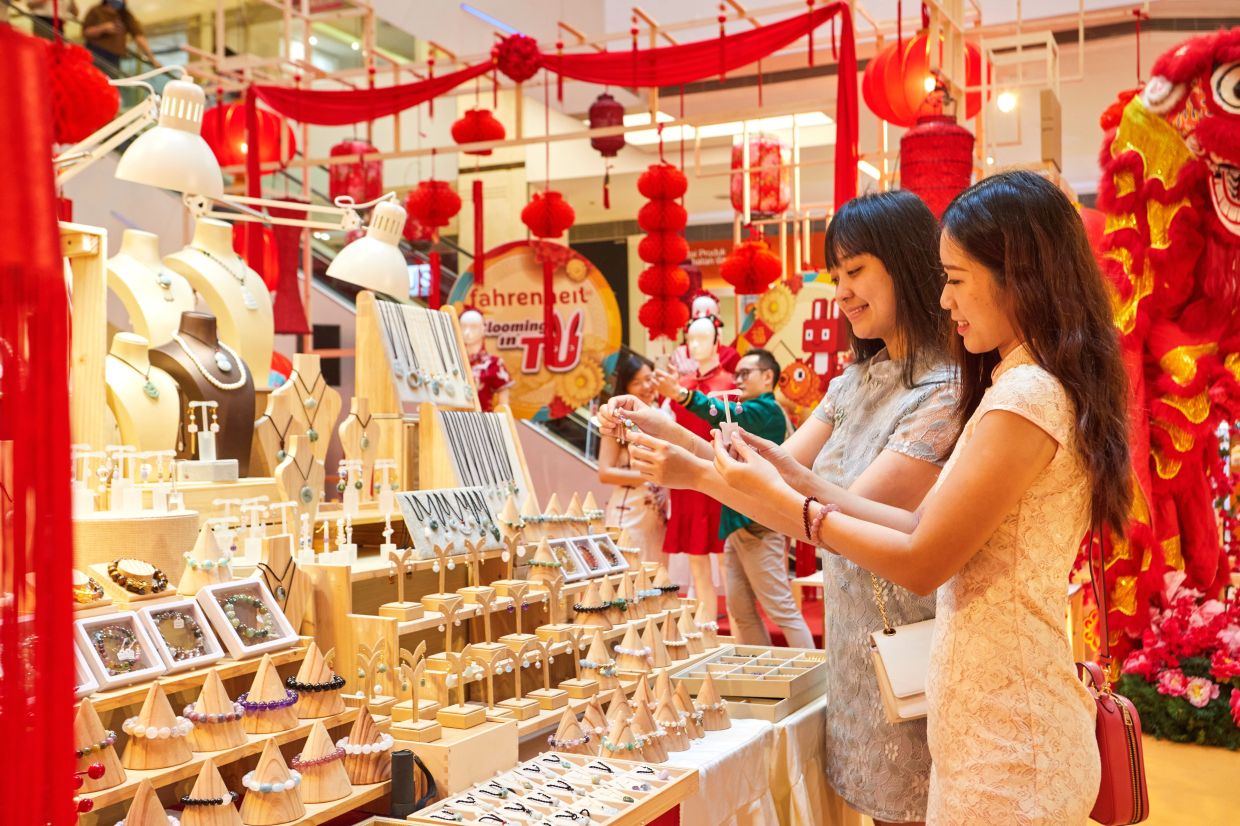 Shop 'till you drop at Fahrenheit88's Lunar New Year Bazaar for oriental clothing, handmade jewelleries, festive biscuits to new year's tableware and gift sets.
Grab your family and friends for the long weekend workshops that the mall has to offer.
Hop onto the Rabbit Pouring Art workshop on Jan 14 (2pm – 3pm), TomatoBit T-Shirt designing workshop on Jan 14 (4pm – 5pm) and Chinese Calligraphy workshop on Jan 15 (2pm – 3pm and 4pm – 5pm).
Be sure to check out Fahrenheit88's first-ever Instagram Filter in conjunction with its CNY campaign.
To reward shoppers, Fahrenheit88 presents a mall-wide Blooming inTu redemption. Pick up a special edition TomatoBit Angpow Pack with every RM150 spent in the mall.
Those who spend RM200 mall-wide will be able to spin the Wheel of Fortune for a RM20 shopping voucher. By spending RM300, shoppers can redeem a Fortune Gem Bonsai.
For more information on Blooming inTU, visit Fahrenheit88's Facebook page at https://www.facebook.com/Fahrenheit88/, Instagram account at https://www.instagram.com/fahrenheit88/ or contact Fahrenheit88 customer service at 03-2148 5488.